NextGen Gallery is one of the best plugin for displaying images in our site in better way. You can browse this plugin in your plugins menu in your wordpress. After installing it and trying to activate, there is a message said I need jwimagerotator that i should download somewhere and put imagerotator.swf file in my uploads folder. It is a standar folder for uploading something. Ow use cpanel or ftp software to upload to your web server.
When you finished with that then go back to wordpress and go to nextgen gallery setting, click option find slideshow. The slideshow function that need the jw image rotator. Download directly the jwimagerotator here.
In the wordpress nextgen gallery setting go to option and slideshow. Fill in the box of Path to the Image Rotator (URL) with this
http://mydomain.com/wp-content/uploads/imagerotator.swf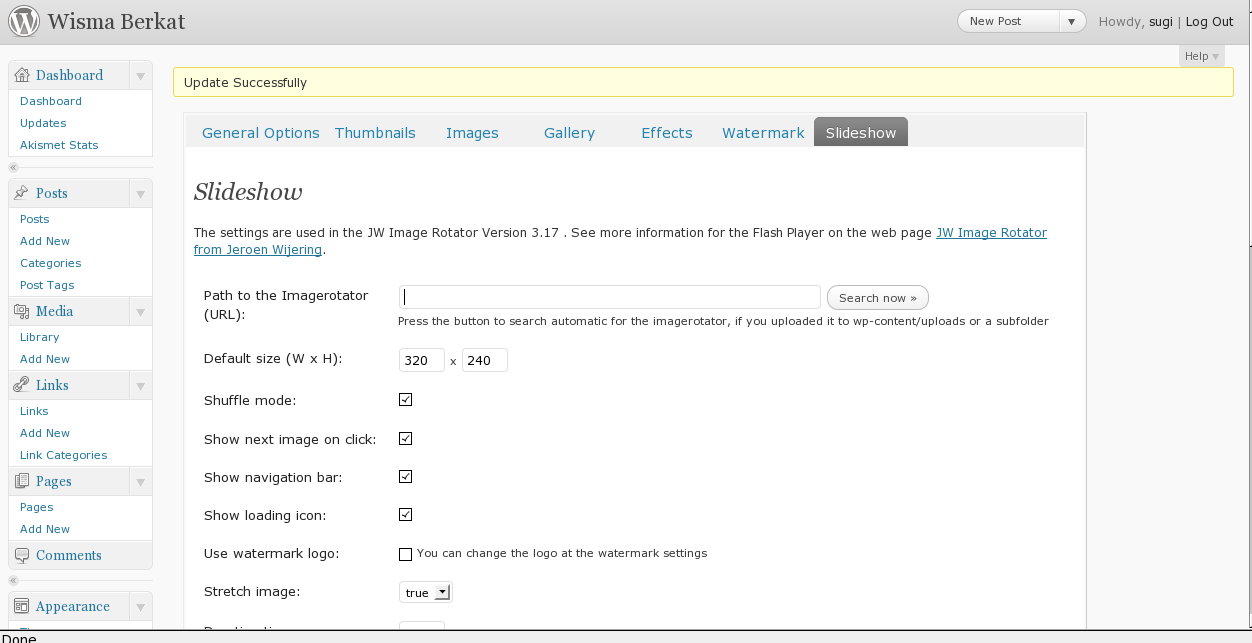 The important thing is to write down the imagerotor.swf. I made mistake before with guessing it was only need to fill with the directory path only. And the slideshow is not working.
After that, upload your image with nextgen menu. Put it in necessary album and gallery.
Then go to your post in Visual mode and add the nextgen media as an icon in your editing menu.
Choose your desire setting. Then test it.
Download the nextgen-gallery manually here.