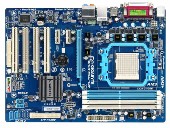 I have an old ethernet card based on nvidia chipset. After typing lspci in the console and search in the net, slackware recognize it as mcp61 driver. That it should run the hardware smoothly.
So I take a look again using ifconfig then I suspected something. Maybe the /etc/rc.d/rc.inet1.conf has a mistake configuration. So I reedit the rc.inet1.conf and put all my static address to eth1.
And it works.
Actually the hardware is Nvidia Geforce 6501.